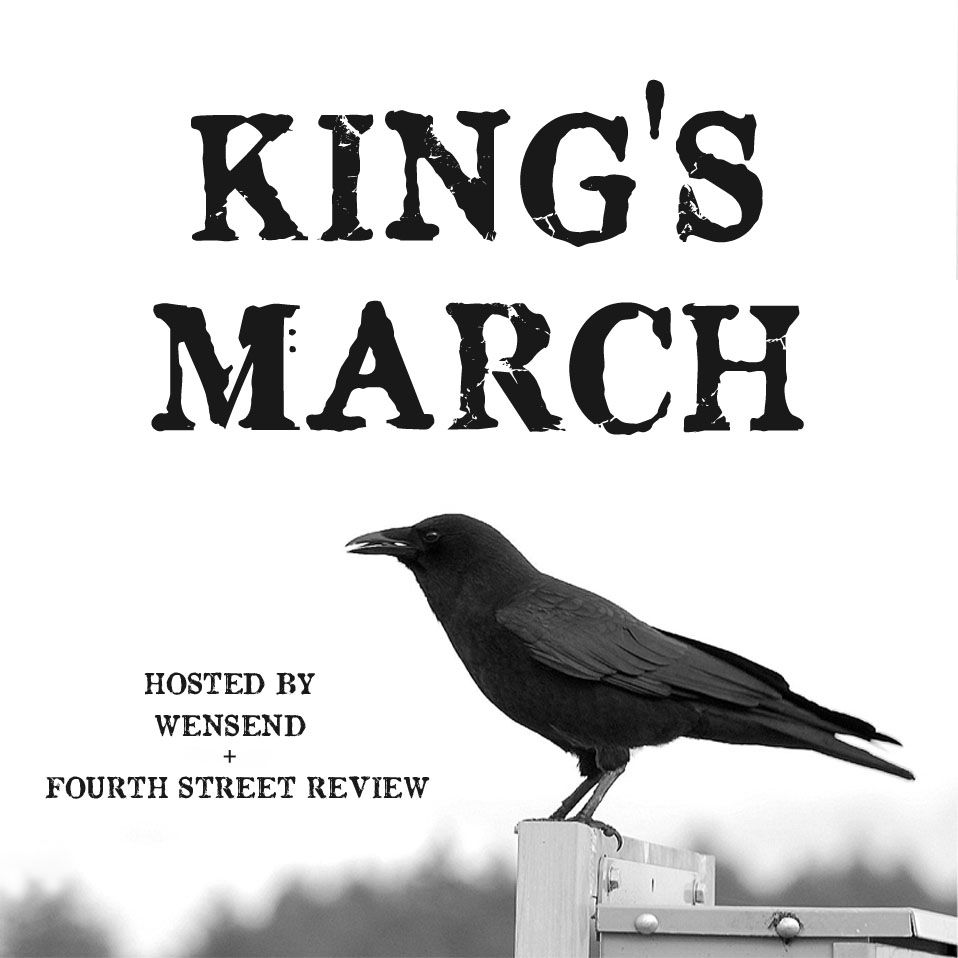 From Wendy: Maybe you've already noticed; maybe you haven't. But since I've read Joyland and On Writing by Stephen King last year I'm kind of hooked. I want to read more by this genius! That's why Rory from Fourth Street Review and I came up with the idea of a month-long Stephen King event.
Do you remember I participated in Jazz Age January, hosted by Leah from Books Speak Volumes? This event is going to be kind of the same, just with another theme. Let me explain.
The Event
I guess you all know Stephen King; it doesn't matter if you've read anything by him or not. I think he's most famous for his horror novels like It, The Shining and Misery, but he has also written non-fiction like On Writing and literary novels like The Green Mile and Under The Dome, which has recently been made into a tv show.
Rory, the King expert, and I, the King newbie, invite you to read anything King-related during the month March. This can be any of his novels, but also non-fiction work written about King, interviews, anything. You can check out Rory's blog for Stephen King reviews or explore the King's books yourself: anything is possible.
How To Participate
All you have to do to participate in this event is to read and post about at least one thing King-related. You are free to read as many King books as you want, but you can also stick with just one book (some of the books are real chunksters). You can already let us know you're going to participate by signing up with the Mister Linky below, but you can also join in the fun halfway through the month. Every week during the event there will be a link-up on both our blogs where you can share your reviews, info posts and any other King-related posts.
You can already put up a post on your blog announcing that you're going to participate and reflecting on which books you'd like to read. If you do so, please use the event button in the post or in your sidebar, link back to Rory's blog and mine. You can also let us know you've put up a post by leaving a comment. Want to join in the fun on Twitter? Just add the hashtag #kingsmarch to your tweet.
Giveaway
To make this event even more fun, everyone who's participating in this event will get an entry for winning a book by Stephen King. If you write one post during the event, you get one entry; if you write five, you get five entries. I'll host a giveaway on my blog and Rory will do the same. We'll both be using the same linkups, so you don't have to enter at both our blogs. More details will be announced at the beginning of the event.
From Rory: Although Wendy's too generous in calling me a King expert, there is no question that he is one of my favorite authors. I hope you'll all join in the fun and spread the word about Stephen King and this event!